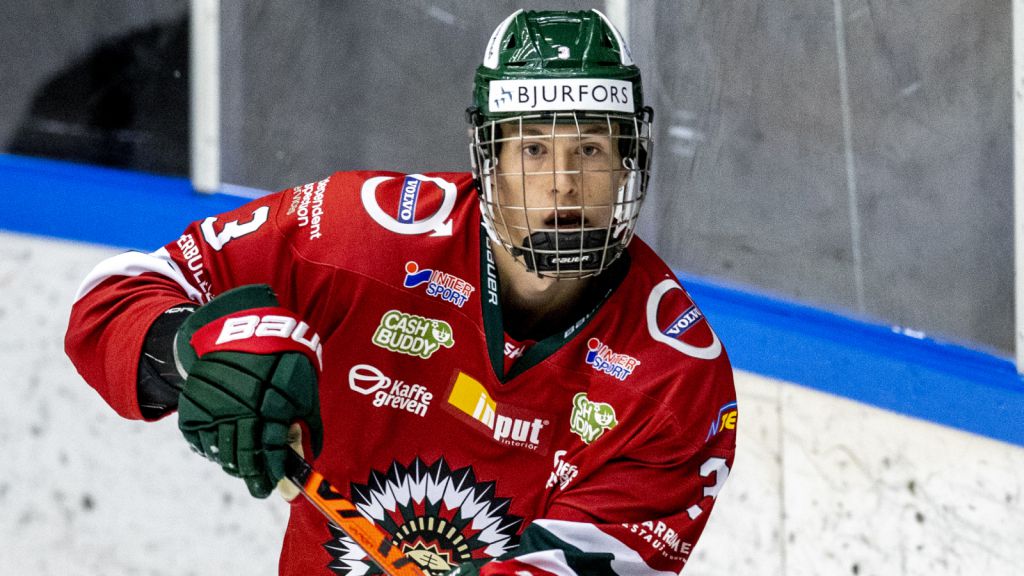 6 1 Simon Edvinsson D Vastra Frolunda Jr. [Swe-Jr]
40 games 1-16-17 +10
Quick start (1-10-11 in 18 ganes). Slowed down. Picking it up now again (0-6-6 in 11 games). Good season. Lived up to expectations. But hasn't blown off the doors, I don't think.
Should come to North America next season, I think. But may need a year in the AHL.
Stock rising as expected.

15 1 Sebastian Cossa G Edmonton Oil Kings [WHL]
39 games 30-6-3 .915 2.22
Like Edvinsson, was hot early. Went cold. Now he's improved again. He's gone about as well as anyone could have asked. If there's a gripe, it's that he floundered on two big stages. He did not play well in the prospect tournament. And he did not do well in the WJCs.
I think I heard Cossa might have an early enough birthday to play in the AHL next year - not sure of the cutoff. Not sure he's ready and goalies being what they are, I'm really not for forcing it if he's not ready.
Stock rising as expected.

36 2 Shai Buium D Sioux City Musketeers [USHL]
34 games 3-14-17 +17
Really nice freshman season for a high-scoring team. Tuomisto (D+3) is only 1-7-8 by comparison. Still' Buium's numbers are behind fellow freshman Sean Behrens (3-25-28) and sophomore Michael Benning (14-19-13). But Buium has always been talked about as a project. He's not as polished. His raw traits (skating/size/shot) are what's interesting. So he's having a nice start.
Stock slightly ahead of expectations.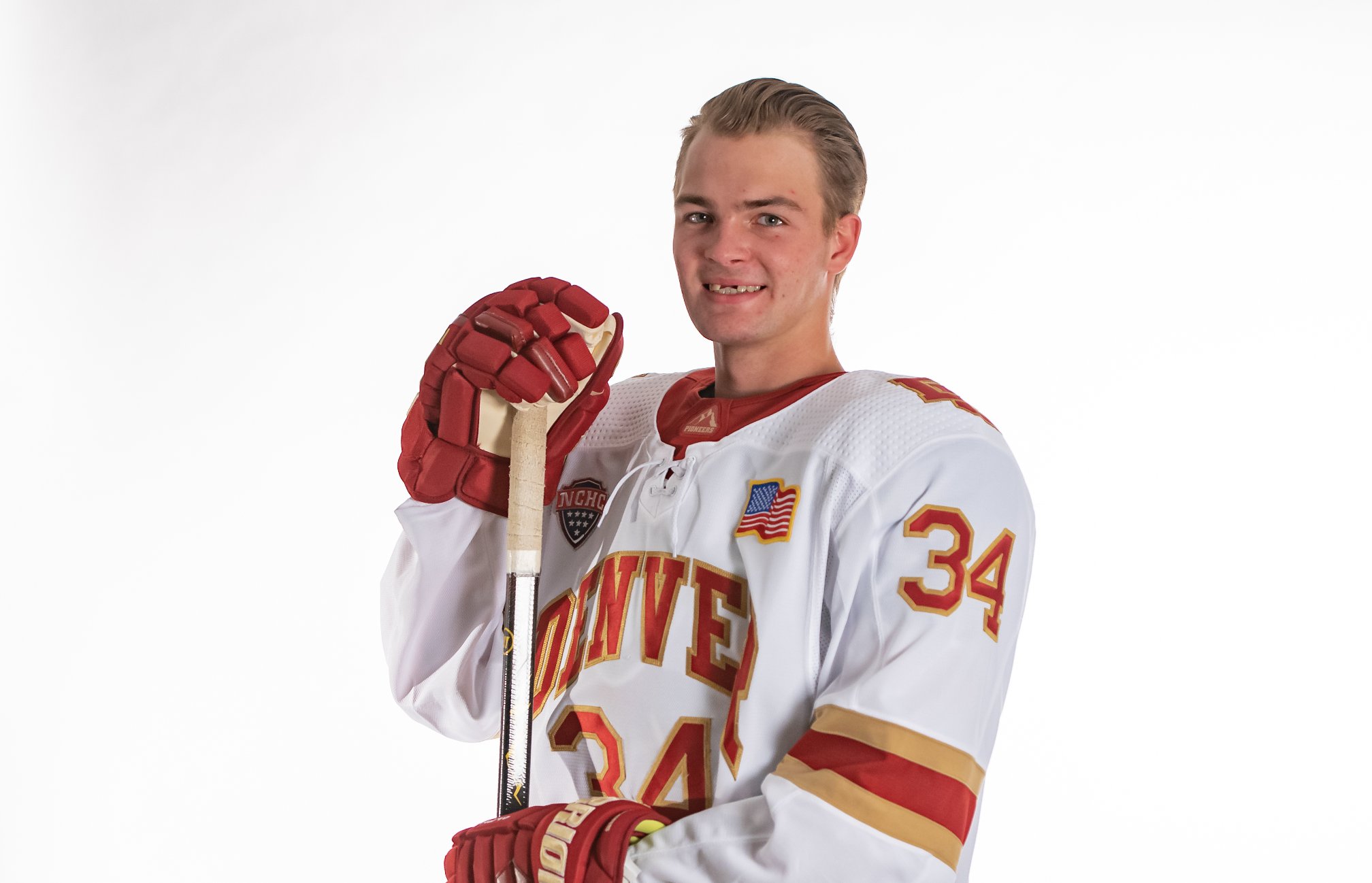 70 3 Carter Mazur L Tri-City Storm [USHL]
36 games 14-21-35
He's been better than I thought, but you also have to remember he's actually a D+2 kid. 5th on the team in scoring, 20 points back of Bobby Brink. He should play another year at Denver and if he builds on what he's done, he might get a contract offer after his sophomore year.
Mazur's stock rising faster than expectations
114 4 Redmond Savage C U.S. National Under-18 Team [USHL]
35 games 6-10-16 -10 43 PIM
True freshman. Seventh on Miami in scoring. Leads the team in PIM.
On an 8-game scoreless slump for a team that's just struggling. If this team continues to suck, I'd consider pulling Savage after his sophomore year.
Considering he's the youngest kid on the team and 7th in scoring, I think he's met expectations.
Stock holding steady

134 5 Liam Dower-Nilsson C Vastra Frolunda Jr. [Swe-Jr]
10 games 0-0-0 SHL
32 games 17-30-47 SWEJRs
Hard to say. It's tough for kids to break in with Frolunda, as we've seen. Especially a fifth rounder.
Doing well in juniors - but he's getting outproduced or matched by draft-eligible Ludwig Persson. He'll definitely be in Sweden next year.
Stock holding steady

155 5 Oscar Plandowski D Charlottetown Islanders [QMJHL]
41 games 4-11-15 in the Q
Plandowski's stats show no improvement from his Draft to his D1 season. If anything, they've regressed. He's playing behind a seasoned D+2 defenseman Lukas Cormier, but still. Given the scouting reports, it does seem like Plandowski should have been ready for a big year.
Stock slipping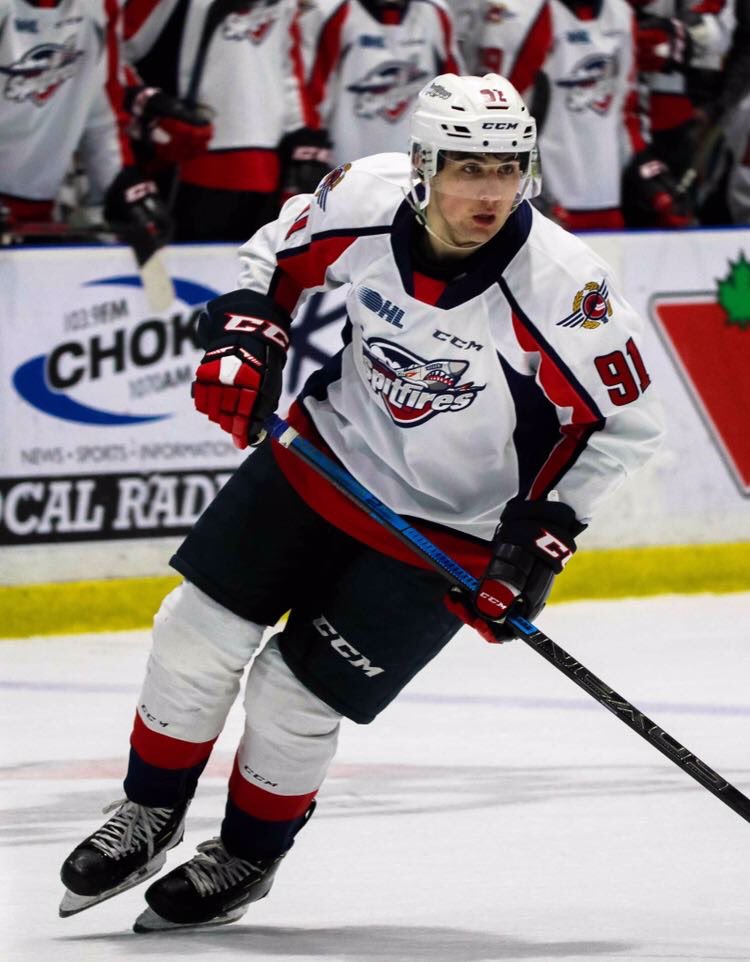 166 6 Pasquale Zito C Windsor Spitfires [OHL]
43 games 21-17-38 50 PIM -4
Zito has had a nice D+1 season. Not spectacular, but solid, especially for a sixth round pick. He's showed skill and grit. He'll be back in the OHL for his D+2 year.
Stock improving